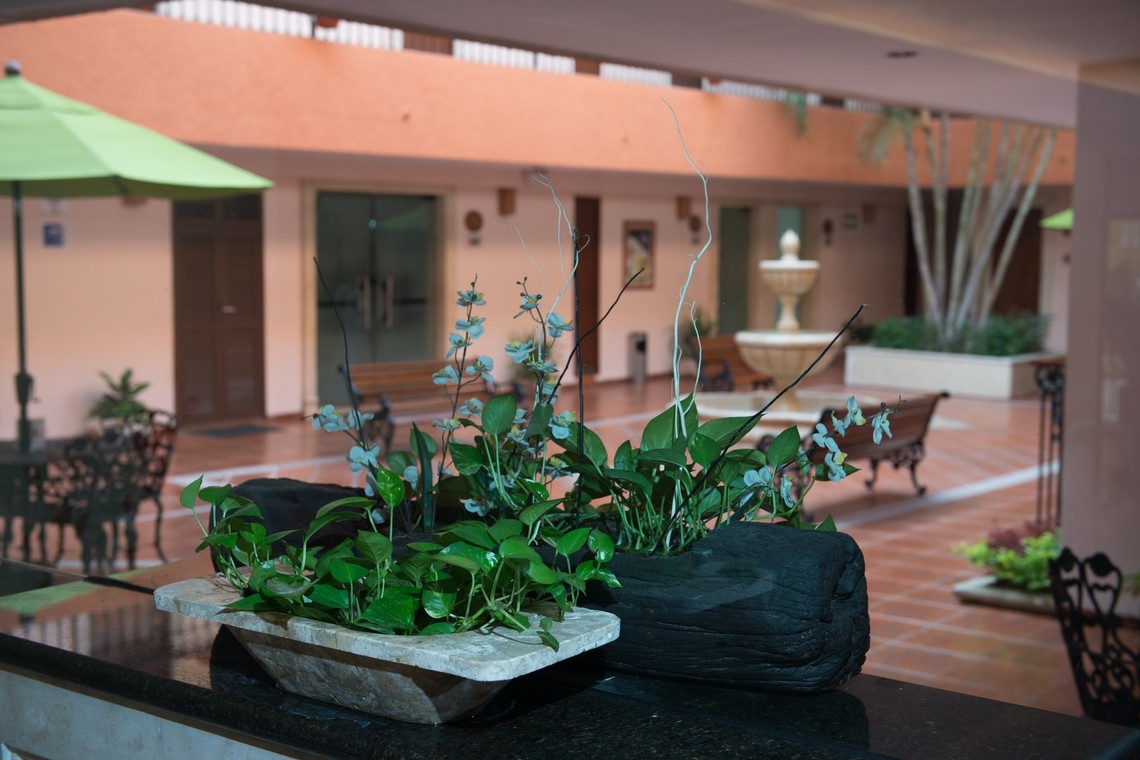 ---
The Hotel offers the services of:
Wireless Internet in Rooms and Public Areas. FREE OF CHARGE.
Electronic locks in the rooms.
Cable TV
Air conditioning.
Swimming pool.
Gym
Hair Dryer in All Rooms.
Room Service: Hours: Monday to Saturday from 7:00 am to 9:30 pm. Sundays from 7:00 am to 11:00 am.
Frigo bar (in Deluxe Suite)
Coffee maker (in Deluxe Suite)
Tub and Shower (in Deluxe Suite subject to availability)
3 rooms for banquets and conventions.
Private parking for cars and buses standard height (Limited Quota).
Safe deposit boxes without charge to guests.
External Medical Service 24 hrs. (With extra charge).
Laundry service.
Office of Executive Services with Computer Equipment and Internet.
Ironing board in