The Hotel offers the services of:
---
---

room service
(no additional cost)
Mon - Sun
7:00 AM to 3:30 PM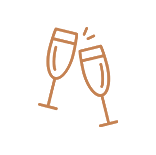 3 rooms for banquets and events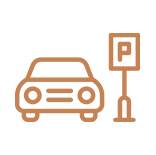 Rooms for people with different capacities (upon request)
- Wireless Internet in Rooms and Public Areas. FREE OF CHARGE.
- Electronic Locks in the rooms.
- Cable T.V.
- Air conditioning, mini split
- Swimming pool.
- Hair dryer
- Room Service
- Restaurant "EL COMENDADOR" Open from 7:00 am to 4:00 pm from Monday to Sunday.
- Fridge bar (in Deluxe Suite)
- Coffee maker (in Deluxe Suite)
- Bathtub and Shower(in Deluxe Suite subject to availability)
- Safety Deposit Boxes free of charge to Guests.
- Wake up call.
- External Medical Service 24 hrs. (With extra charge).
- Executive Services Office with Computer Equipment and Internet.
- Ironing board and iron upon request at the front desk, free of charge.
- Radio-taxi service.